So in Backgammon, what backgrounds do you like best?
---
---
---
Guide
Posts: 5344
Joined: Wed Feb 09, 2005 1:29 pm
Location: North Ga Mts
I love the thunderstorm too, always liked watching storms. I also like the sea one and forest with the wolves, reminds of the swamp too.


JUST DUST
TO BE OR NOT TO BE..... NOW WHAT KIND OF QUESTION IS THAT??? TO BE OF COURSE!!!!!
---
Big Poster
Posts: 612
Joined: Sat Jan 29, 2005 7:40 am
Location: Hampton Roads, Virginia
I'm addicted to the thunderstorm. When I sit down at the computer, first thing I do is open bg so I can listen to the storm while I'm doing other things. I've always loved rainy days and now it rains every day at my house!

(Although sometimes on Saturdays it does mess me up. I'll be sitting there having a lazy morning playing BG thinking "what a rainy day! What a terrible day to do housework or run errands or anything. Its a good day to sit here and relax and play bg all day! I think I'll play one more game! Then, when I get up to take a break, I'm shocked to see it is a beautiful sunny day outside and I've wasted it sitting at the computer relaxing after a hectic week at work. I highly recommend it!)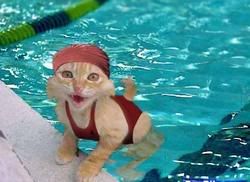 ---