Posts: 3
Joined: Wed Dec 30, 2015 2:23 am
Hey I'm just wondering if anyone around here played in the early 2000s and remembers KansasOZ.
---
the name rings a bell... i'll ask around in Hearts...........
who do you remember most back then?
---
Guide
Posts: 5344
Joined: Wed Feb 09, 2005 1:29 pm
Location: North Ga Mts
Yes the name is familiar.

JUST DUST
TO BE OR NOT TO BE..... NOW WHAT KIND OF QUESTION IS THAT??? TO BE OF COURSE!!!!!
---
Posts: 3
Joined: Wed Dec 30, 2015 2:23 am
Unfortunately, I don't remember any other specific names. That one just stands out because I remember the reference to Wizard of Oz. If you could throw out any old names, maybe I would remember them. Actually, just found an old thread with KansasOZ and I see you commented on the thread. So you may have been around back then when I was on. Your name seems kind of familiar I guess.
---
go into the lobby and toss the name around, there are still a lot of the original players from 2000 still here
---
Posts: 3
Joined: Wed Dec 30, 2015 2:23 am
Well, basically I just wanted to apologize. Because I was a jerk back then. Well, much worse than a jerk. My friend and I were terrible on there. So I don't know. Just throwing that out there. I don't even remember the names we used back then. But I doubt that there were many people on there acting like us.
---
HAhahahaha! not a lot has changed.
We still have all sorts, but if we were all the same, wouldn't the world be a boring old place, eh
---
Guide
Posts: 326
Joined: Sun Jun 07, 2009 8:34 am
Am old user from the 2000's would probably make them close to 100 years old now. You looking on creating a new golden girl gang sandy?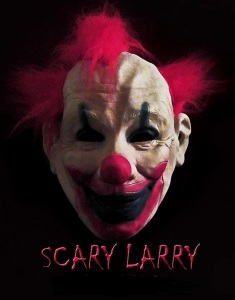 ---
yeah you gonna join? roflmao good morning 'son'
---