Grand Master
Posts: 3698
Joined: Fri Aug 05, 2005 12:40 pm
Location: Deep in The Mountains/Wash State/Wyoming
Happy Birthday hun......you old woman.............heh.......love ya sweetie....
The Wilderness has answers to questions man has not yet learned to ask.
---
Guide
Posts: 5344
Joined: Wed Feb 09, 2005 1:29 pm
Location: North Ga Mts
HAPPY BIRTHDAY ISHY!!!

JUST DUST
TO BE OR NOT TO BE..... NOW WHAT KIND OF QUESTION IS THAT??? TO BE OF COURSE!!!!!
---
HOPE YOU HAVE A WONDERFUL DAY !
HAPPY BIRTHDAY ISHY !
---
Happy Birthday Ishy, sorry I am late.

Hope you had a special day.

ps.. Notice any grey hairs yet??

xox
Hexa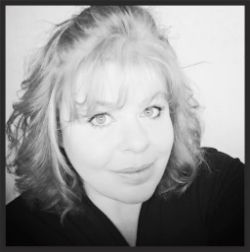 The beauty of a woman grows with the passing years.
---
Grand Master
Posts: 5705
Joined: Mon Nov 25, 2002 4:23 pm
Location: Washington State
Contact:
HAPPY BIRTHDAY to the new mommy
sorry can't resist I am so happy for you

I am woman I am strong
---
Hoppy hoppy birthday from us kangaroos down under
---
Tytyty
for all the birthday wishes, sorry been busy and havent had time to get in here and respond
Momma to a sweet baby girl who is 2 and about to be a big sister, baby #2 due on October 8th 2011
---