Active Poster
Posts: 428
Joined: Fri Jul 06, 2007 7:18 am
Location: Kansas/ where Sheep are vermin
I came across this surfing the net and it made me laugh, I hope it tickles someone else also.
---
brought a smile to my dial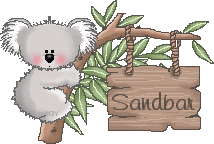 ---
Guide
Posts: 5336
Joined: Wed Feb 09, 2005 1:29 pm
Location: North Ga Mts
He's going to get caught that way, he should have thrown the circuit breaker...

JUST DUST
TO BE OR NOT TO BE..... NOW WHAT KIND OF QUESTION IS THAT??? TO BE OF COURSE!!!!!
---
Guide
Posts: 878
Joined: Fri Feb 08, 2008 10:44 am
Location: Perth, ON
The guy obviously takes his vacuuming quite seriously if he has a Dyson!

He'll have the last laugh though as once he figures it out, the jokester will get the job.
-Brian

"Come Sail Away with me...."
---