Grand Master
Posts: 5705
Joined: Mon Nov 25, 2002 4:23 pm
Location: Washington State
Contact:
We used to use a match, light it blow it out and apply to the ticks tush.

I am woman I am strong
---
Guide
Posts: 5343
Joined: Wed Feb 09, 2005 1:29 pm
Location: North Ga Mts
Any way ya apply it, it comes down to "Hot butt Tick Abandons Ship".......


JUST DUST
TO BE OR NOT TO BE..... NOW WHAT KIND OF QUESTION IS THAT??? TO BE OF COURSE!!!!!
---
I think you've gotten the wrong idea & you're barking up the wrong ogre.

You'll never meet someone that's more helpful, fairer, or sweeter than He.

We often joke about "stalkers" around here.. what else can you do but laugh about them?

Loosen up.. have some tea.. [_]?
This forum is for debating ideas & for giving opinions about those ideas, none of us agree on everything all the time, and some debates
get pretty intense sometimes. But we still respect eachother in the morning.
Not to mention the help.. That engineer you spoke of is the first person to come to your rescue when your software (any software on your comp.) is acting up.

Im the worst..
Over the years ive been trying so very hard to reword some of my posts before clicking submit, because everything i used to say came out wrong,
and it was harsh sounding, almost insulting; I didnt mean it that way, but it just always seemed to happen. Not to mention they were 1000000 words long.
Im working very hard on my chosen words, you can do it to =)


ps.. I've hit 2000 posts!! Where's my confetti???

xox
Hexa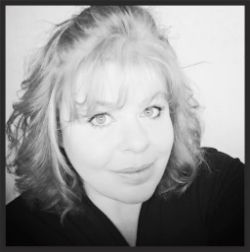 The beauty of a woman grows with the passing years.
---
Guide
Posts: 878
Joined: Fri Feb 08, 2008 10:44 am
Location: Perth, ON
I'm right with ya Hexa. Sometimes I even am proud of my mastery of the written word, writing novels for emails, postings, etc, being sure I was completely clear, communicating on multiple levels, and could not be misunderstood, only to find that people were still reading something in there that I was sure I didn't say. To a certain degree, that's not entirely avoidable because you cannot put inflection, body language and other visual and auditory symbols into it that would aid interpretation. You also have no control over the mindset and rose-colored lenses worn by the reader.
No matter, I just tore up the latest PCH sweepstakes ad into tiny pieces and threw it in the air to be confetti for your 2000 post milestone.
I should be there myself shortly.
-Brian

"Come Sail Away with me...."
---
Guide
Posts: 5343
Joined: Wed Feb 09, 2005 1:29 pm
Location: North Ga Mts
/Ogre throws some Confetti and popcorn at HEXA... LOL

JUST DUST

PS - Congrates on 2000
TO BE OR NOT TO BE..... NOW WHAT KIND OF QUESTION IS THAT??? TO BE OF COURSE!!!!!
---
Thanks for the confetti you two =)

xox
Hexa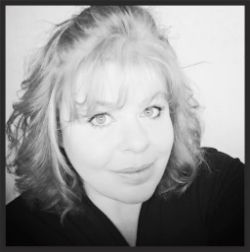 The beauty of a woman grows with the passing years.
---
Grand Master
Posts: 3698
Joined: Fri Aug 05, 2005 12:40 pm
Location: Deep in The Mountains/Wash State/Wyoming
The Wilderness has answers to questions man has not yet learned to ask.
---
Posts: 1
Joined: Mon Apr 20, 2009 10:49 pm
Confetti nope not gonna lol but i will throw a booshmaster at ya love ya hexa enjoy da booshy
---
Fairandjust wrote:Just happened again. Same stalker came back to table to create trouble. Guide came in and says "there's nothing wrong here" silenced me for calling him a stalker. He goes away laughing and will be back again. You see, I know you hate to hear it, but you have the biggest trouble on the site with the guide people, they are not "fair" game players and I have a feeling they are some of the "stalkers" themselves to create problems for people their friends tell them to. The disease is in your own home and you'll probably delete this for saying it, go ahead, nobody likes to hear the truth, but you have wrong things going on on your site and you ignore the real problem people. Clean your own house before you start telling others to clean their act. I think you need to remove all the guides and create a voting system on all issues at a table. There is absolutely no reason that someone of lesser intelligence should be able to come into the middle of something and make a determination and make it wrong, any good teacher and educator will tell you that. Clean your own house first.
I find it rather ironic that the nic you selected for the forums is "Fairandjust", yet you come in and attack guides you don't even know. "Nobody likes the truth?" Let's dispell some of yours. As a guide here for many years and a "teacher and educator" as you called it (synonyms by the way) for many more years at one of the top rated universities in the country, I guess I should ask myself? Are the guides the biggest trouble on this site? My answer would be no. You even probably called one into your game for help. Are they not "fair" game players? I have played fair games here for a long time and enjoy them quite a bit, thanks. Do they ignore the real problem people? Absolutely not. That's why we're here. You're accusing us of being stalkers? Sorry, I'm still chuckling over this one. Am I "someone of lesser intelligence"? As that "teacher and educator" you called me, I'll stack my degrees on the table next to yours and let's see which stack is higher.
I also keep a very clean house. I never know when company will drop in.
Remember those you step on while trying to climb that ladder are those you will need to pass again when you fall back down!
---